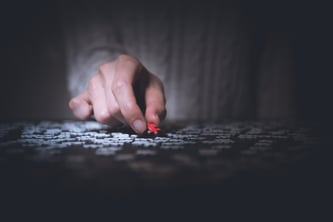 Gathering data analytics from your Cisco environment will add mission critical (and potentially missing!) pieces of the constantly changing, complex IT puzzle. Splunk integrations with Cisco products and networking solutions empower IT organizations to quickly troubleshoot issues and outages, monitor end-to-end service levels and detect anomalies.
With Cisco Live fast approaching you may be thinking of how to absorb as much information as possible at the conference. For the data analytics and machine learning geeks I encourage you to look at these Cisco-Splunk integrations to consider ways to maximize your IT Operations, Application Analytics or Security initiatives in your organization.
One excellent use case is to maximize your Cisco UCS environment, Splunk's first (and only) out of the box integration for server environments. This Splunk integration with Cisco UCS provides real-time operational visibility not just across Cisco UCS domains but across multiple applications and infrastructure tiers. In his Blog post, Raguhnath Namblar writes that Deploying Splunk Enterprise on UCS-based architectures enables organizations to improve performance and scale.
Let Arcus-Data be your Cisco-Sherpa! Anyone familiar with the preparation, skill and teamwork involved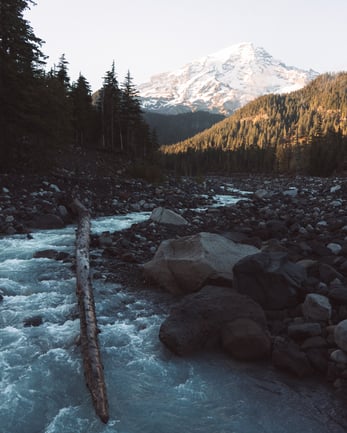 in mountain climbing would agree strong guides are absolutely required and there is a similar up-hill challenge in developing effective data analytics with truly valuable results.
In order to reach the awe-inspiring visibility that comes with reaching the summit the climber must tackle great challenges:
Do you know the specific path to take?
Are you prepared physically to get to the summit?
Will you bring a SME who has done this before?
FYI, I will attempt Mt Rainier again this summer with a professional guide group with a 95% success rate. I highly recommend paying a professional guide group as it makes all the difference in the world!
Splunk is an incredible tool for complex organizations because it pulls data from anywhere at anytime and from multi-vendor, multi-product and vastly distributed architectures. Splunk has worked closely with Cisco to create many pre-built Cisco-Splunk Apps. Splunk Apps and Add-Ons Provide Ready to-Use Functions for Many Cisco Products and Platforms Including:
So keep Splunk in mind as you attend Cisco Live in sunny San Diego and keep Arcus Data in mind for all things Splunk-Cisco related in your environment.
Would you like to have an Arcus Data Splunk expert review your Cisco-Splunk integration and see what efficiencies or improvements we can suggest? Please contact us today at community@arcusdata.io!
---
Want more insight like this? Make sure to follow us on LinkedIn, Twitter and Facebook!